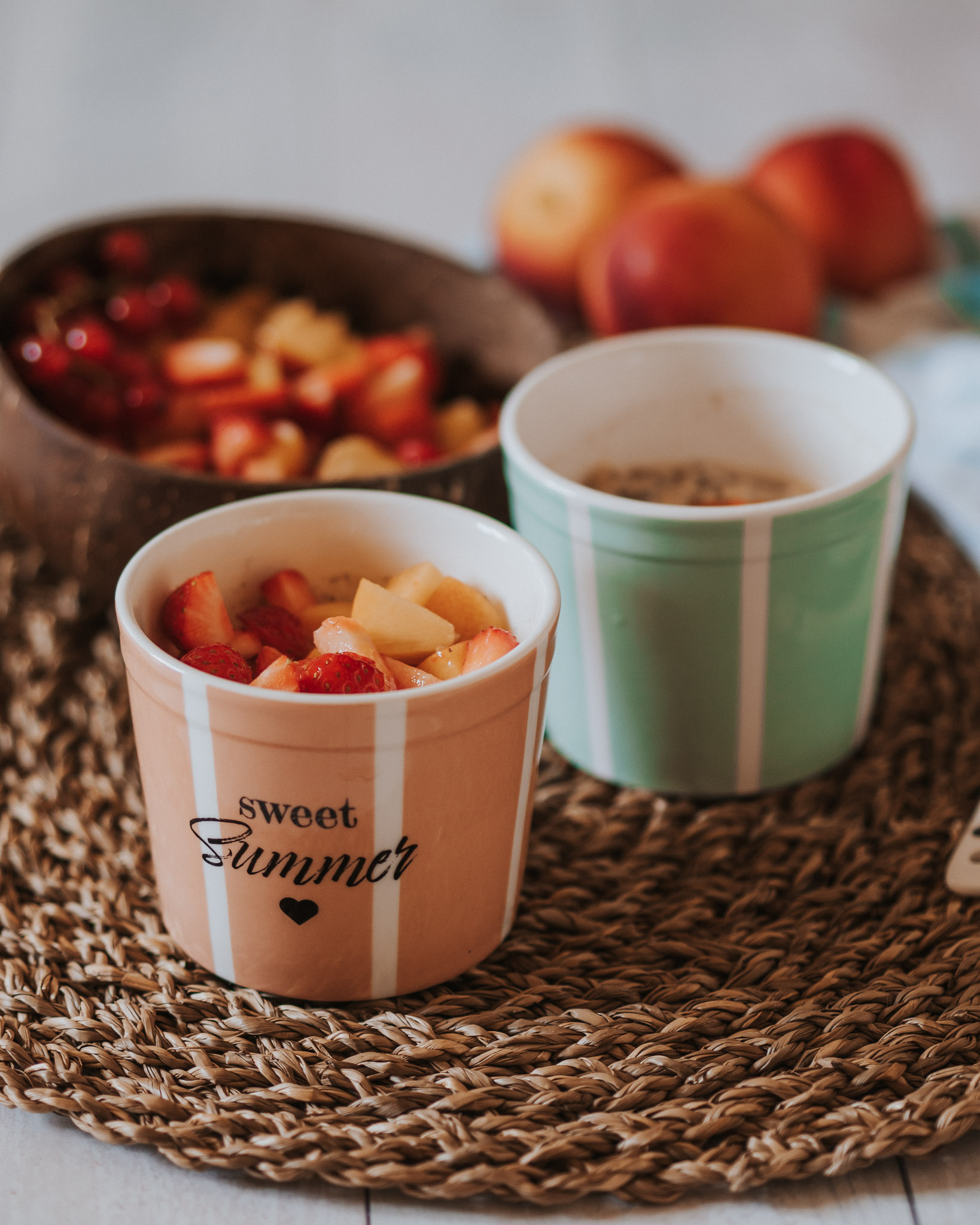 A delicious, easy and nutritious breakfast for summer! Enjoy with a variety of fruits, nuts, nut butter, maple syrup, shredded coconut or your prefered toppings! This is a small serving, but feel free to double up the recipe if you need more :)
Summertime Oats
10 min (+ 1 h (or more) to thicken up) // 1 small jar // easy
4 Tbl oats (choose gluten-free if needed)
2 tsp chia seeds
cinnamon to taste
dash of vanilla
optional: 1 tsp date sugar
optional: 1 tsp plant-based protein
Toppings: peaches, strawberries, blueberries, bananas, nut butter, shredded coconut ...
Add all the dry ingredients (oats, chia, cinnamon, vanilla, date sugar, protein) into a small jar.
Add the milk and mix it together.
Put into the fridge and let sit for at least one hour (better: overnight).
To serve, add toppings to your taste - I love to enjoy the variety of summer fruits!