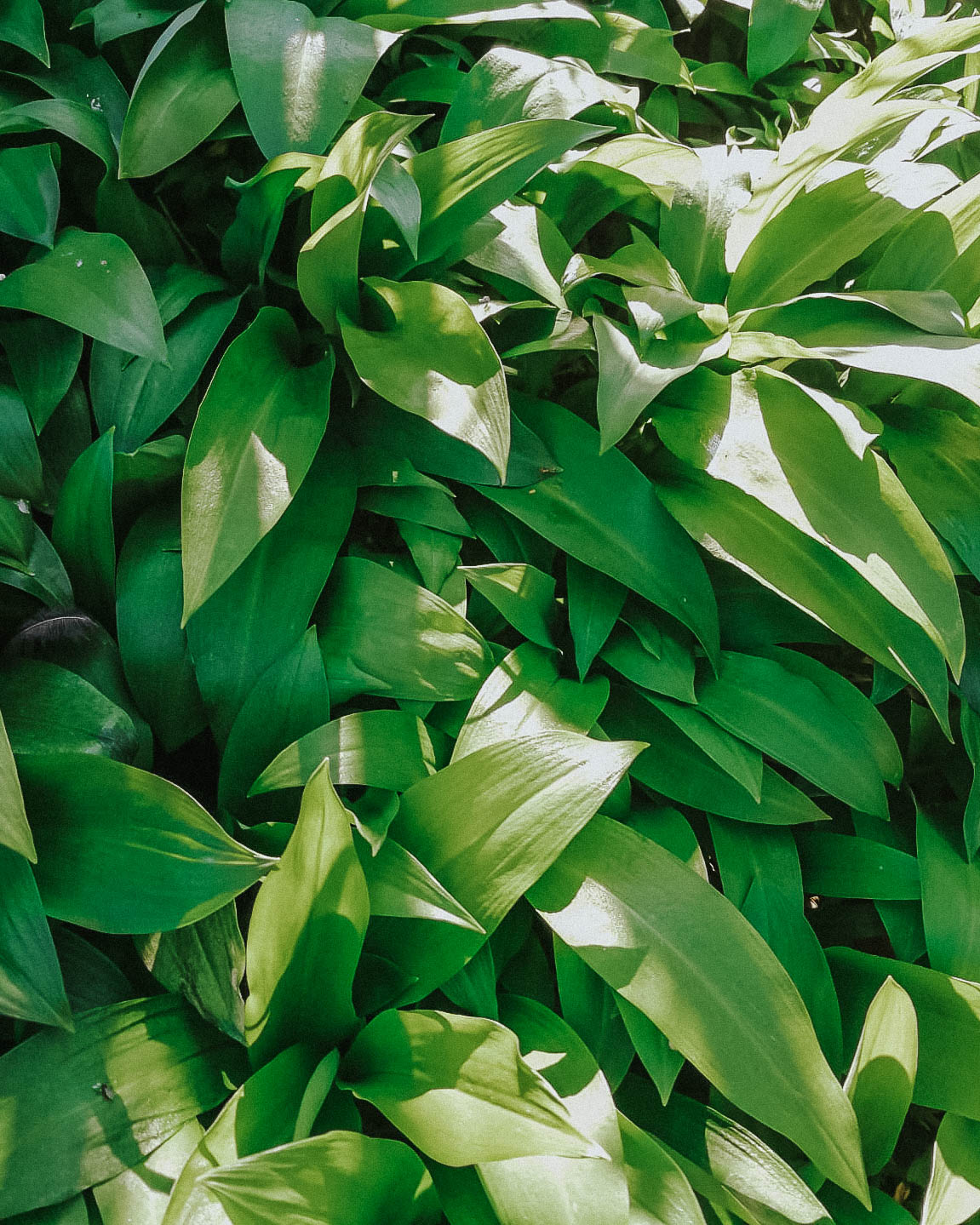 This wild garlic pesto is a delicious pasta sauce, but it's also amazing to enjoy with some risotto, tomatoes, bread or fried veggies! You can also use other greens to make this pesto, such as basil or arugula!
Wild Garlic Pesto
20 min // 1 jar // easy
40 g sliced almonds
80 g wild garlic
1 tsp salt
150 - 200 ml olive oil
Prepare the wild garlic (wash, use a salad spinner to dry and dry with a kitchen towel).
Chop the wild garlic.
Put the sliced almonds, salt, wild garlic and ca. 100 ml olive oil into a high mixing bow.
Use a blender to puree and add oil as needed to make a creamy pesto.
Fill into a clean jar and cover the pesto with olive oil.
Store the pesto in the fridge. It will last for about 1 - 2 weeks. Make sure to always use a clean spoon when serving and to cover the pesto with olive oil afterwards.