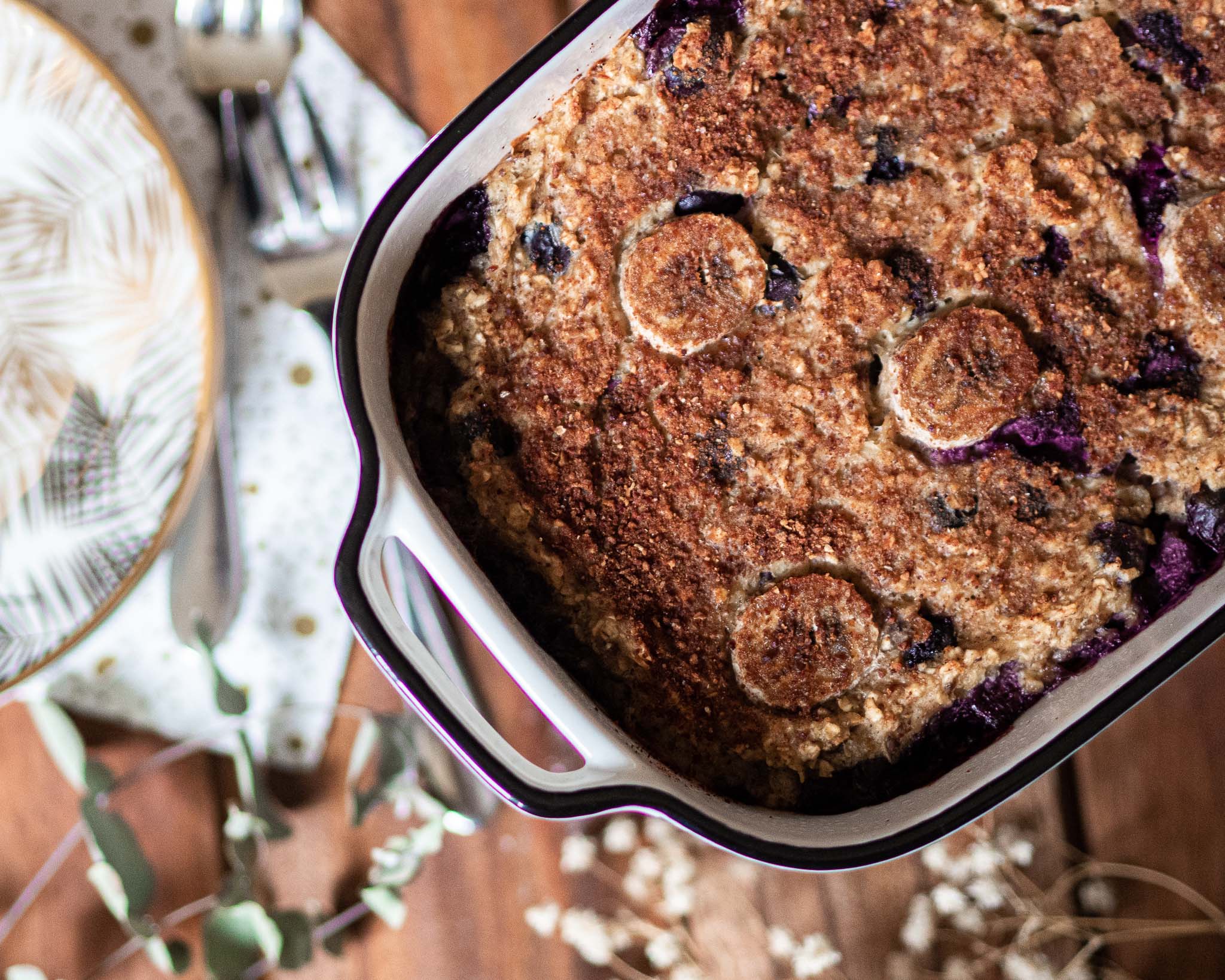 Oatmeal is a nutritionous breakfast, and so is this baked version! I added blueberries for flavor, but it works as well with other berries or without. Chocolate might be delicious, too :)
Even though oats are, in theory, gluten-free, most of the products suffer from contamination with gluten. Thus, please consider picking gluten-free labeled oats, when coeliac disease is an issue (more about gluten-free oats).
Baked Oatmeal
15 min (+40 min baking) // 3-4 servings // easy
1 banana
70 g oats
2 tsp chia or flax seeds
1 tsp almond butter
250 ml plant-based milk
100 g blueberries
OPTIONAL
1/2 tsp cinnamon
dash of vanilla
dash of salt
1 tbl coconut or date sugar
Preheat the oven to 175°C and grease a baking dish with some oil (I used 1 tsp coconut oil).
Mash the banana (minus a few slices to put on top for decoration).
Add the mashed banana, oats, flax seeds, almond butter, cinnamon, vanilla, salt and plant-based milk to a pot.
Heat up on medium heat (you don't want it to cook).
After about 5 minutes, it should reach a creamy consistency. Turn the heat off and mix the blueberries in carefully.
Add the oatmeal to the baking dish and top with the banana slices and coconut/date sugar.
Bake for about 35-40 minutes.
Serve freshly baked. You can also store the leftovers in the fridge for an easy breakfast the next day.