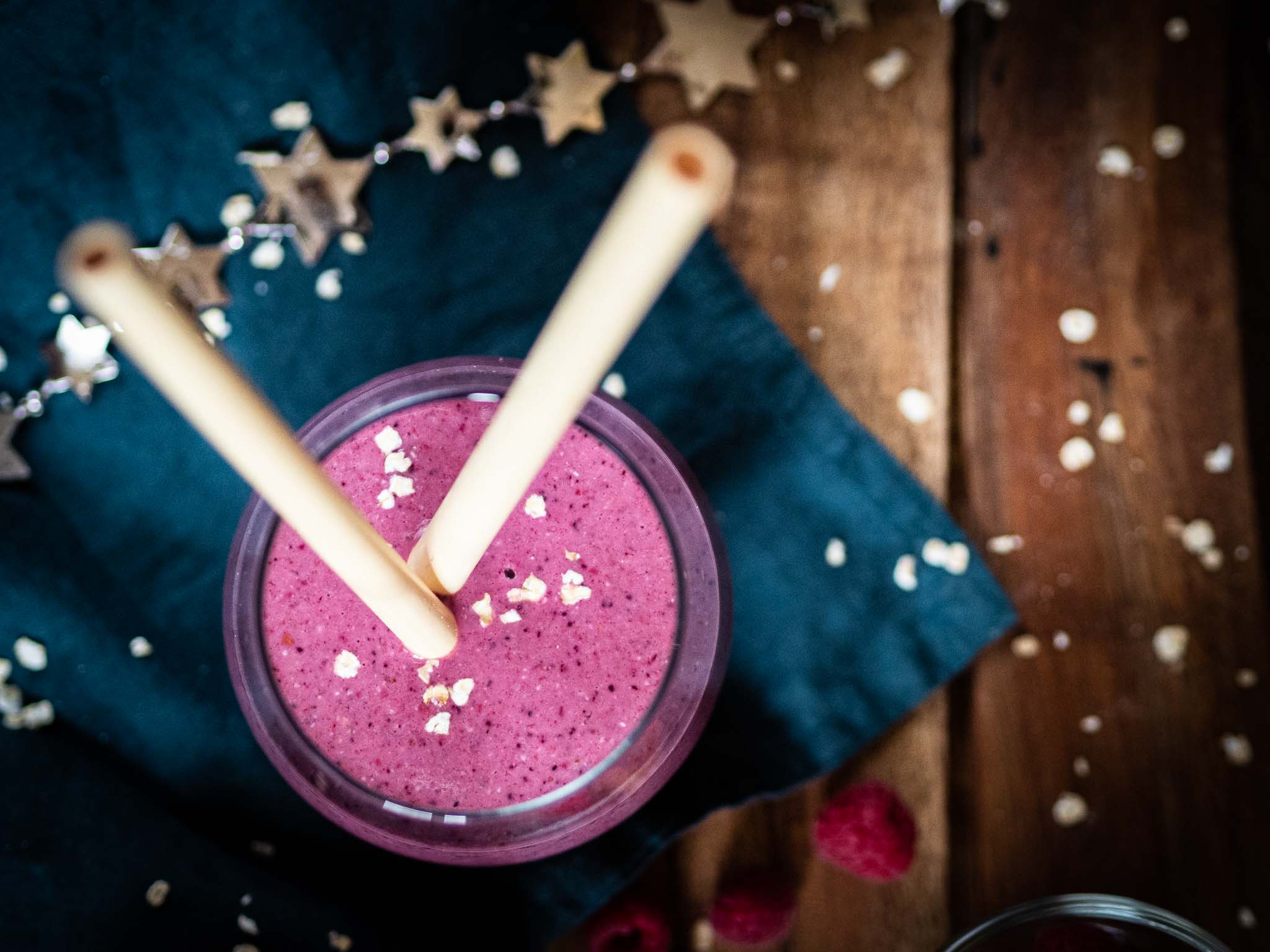 Especially in Summer I love to have a smoothie for breakfast - it's quick, easy and refreshing

I wrote a blogpost about the nutritional side of smoothies, the basics how to make them and what to be aware of. If you're interested, have a look there.
If you're very active and/or need more energy, you can always add more oats, a second banana, protein powder, more nuts or nut butters - make it your own!
This smoothie has everything it needs for a good start to the day. The whole smoothie has about 360 kcal and
| e.g. | amount | of daily target |
| --- | --- | --- |
| Fiber | 16 g | 60% |
| Omega-3 | 1.6 g | >100% |
| Protein | 12 g | 25% |
A little note on Omega-3's (detailed post will follow): plant-based sources contain ALA, but not DHA and EPA, which are also very important for us. Our bodies can convert them from ALA, but only in moderation. So the Omega-3 fatty acid ALA from seeds might not be enough.
Breakfast Smoothie
10 min • 1-2 servings • easy
20 g Greens (e.g. Kale, Spinach)
160 g Berries (can be frozen, but unsweetened)
1 Banana
2 tsp Flaxseeds (or Chia, Hemp) (6 g)
1 tsp Almond butter
2 Tbl plant-based Yoghurt
3 Tbl Oats (25 g)
240 ml water
Add everything to your blender.
Mix until it's all blended together.
Serve with a straw